Summer holiday in St.
Mountains and nature as far as the eye can see!
A summer holiday in St. Martin bei Lofer offers everything your heart desires. Those who learn in the rest and relaxation want recharging one's batteries, expect pristine natural landscapes, mountains and scenic lakes.

Sports enthusiasts may enjoy a contrast hiking, mountaineering, Nordic walking, climbing, cycling and mountain biking - and of course there is nothing to connect movement with pleasure!
In addition, the region offers many attractive leisure activities that are specifically tailored to the needs of families with children. So even small migratory birds are motivated to explore nature on the numerous interesting topics and circular routes in the Loferer Alm. Refreshment on hot summer days offers Steinbergbad in Lofer and those who prefer a very special nature and bathing experience in untreated ambience, is in natural swimming Vorderkaser right.
Thrill desirable? Mountain, Rock and wild water.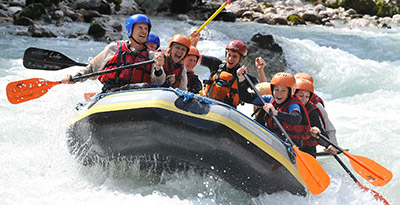 Who likes to scramble the rocks, found in the climbing park Weissenbach spot plenty of opportunities to indulge in rock climbing.
And a nature experience of a special kind experience those who wish to discover the Saalachtal from a completely different perspective while rafting, canyoning and rafting, are exactly right.